"We Believe in Tucson International Academy, the Charter School Preparing Students for a Global Society"
The easiest sales pitch to say "no" to, is one from a person who doesn't believe in what they are asking YOU to buy.
When you read what our principals and teachers have to say, you know they BELIEVE in this charter school called Tucson International Academy… they truly buy what they are selling.
We at TIA aim to prepare our students for a global society and see to it that they continue on to higher education.  Over the past few years we have witnessed our high school graduates enroll and attend college… all due to the quality time and hard-working efforts dedicated to these students by the very capable teaching team.
We work extensively with our senior students to apply for colleges and universities in and out of the state of Arizona. With the collaborative efforts from the west campus team, our senior students have been admitted into schools such as Northern Arizona University, Grand Canyon University, and the University of Washington, just to name a few. Very exciting!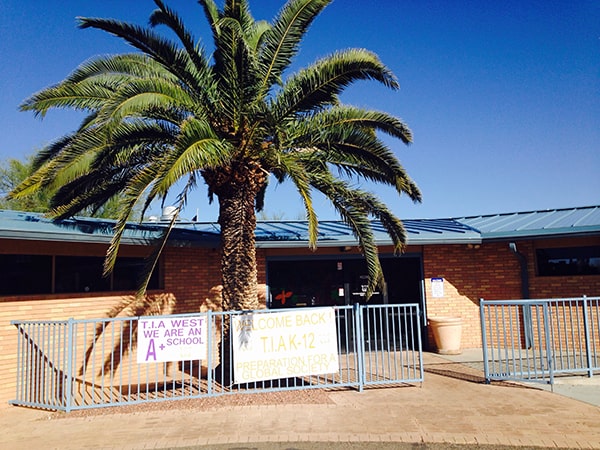 Here at west campus if you work diligently and persistently towards your dream, it will happen in time. And along that journey, a helpful reminder for our students: Never take anything for granted, be grateful to the people who helped you along your journey, and never forget from where you've come.
People who teach have choices about where they teach. As you read what our principals and teachers have to say, you know they are not in it for the money or for the attention. They teach because they care. When someone cares about what they do, they want a place in which to meaningfully invest their lives. It's obvious that the leaders and teachers at our schools believe that this unique charter school, the Tucson International Academy, is that place.
Find out for yourself why these people are saying what they say…CALL US TODAY…enroll your child at TIA!
Tucson International Academy West
2700 West Broadway Blvd
Tucson, AZ 85745
Phone (520) 792-3255