Your child deserves an education that fits who they are and who they are becoming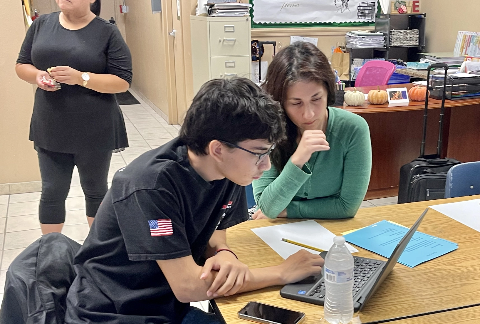 About Tucson International Academy
Tucson International Academy was founded in 2002 as a K-12 school with the belief that parents and teachers must work together for the good of the student so they can be successful. We are not a replacement for parents. We are educators empowering students with the tools they need to be world changers.
Tucson International Academy is a team-based learning community committed to providing quality education through:
Preparation for a global society through language and technology
Academic achievement and the pursuit of higher education and
Cultural understanding and community involvement
…Inspired by love, respect, and responsibility.
Our Educational Philosophy
We believe in….
Teacher-Directed Curriculum
Teacher-Directed Curriculum results in higher quality of education. We support and empower teachers to do what they've been called to do – teach!
How to think, not what to think
Each child is unique with different learning abilities, skills, and talents. It's our job as educators to discover each child's learning abilities and help that child learn.
Every child can learn
It's our job to teach a child how to learn, so they become lifelong learners capable of complex reasoning. No matter what confronts them, they will be prepared to analyze and defend their conclusions.
Differentiated instruction
Differentiated instruction helps each student learn at their own pace, in their own way. No two students are exactly alike, so we deliver information in a variety of ways, meeting the unique needs of each student. Mixed grades provide opportunities for struggling students to stretch their minds, and excelling students to dig deeper, and master concepts.
Our Campuses
We have 4 campuses throughout Tucson. Click on the Campus you want to learn more about below.
Our campuses are…
We create and maintain safe campuses, and are intentional about fostering a bully-free environment. Children can't learn when they don't feel safe and secure in who they are.
Though we are required to take the AZ Merit exams annually, we do not teach to the test. Every child learns at a different pace and in their own way. We focus on the child, and teach according to their needs.
Every child should be supported in achieving their dreams. We are college and future-focused from the moment a student enters our school. College preparation begins in kindergarten, and you navigate the process of admissions and scholarships. Learn more about how we prepare students for their future.
We live in an increasingly global society. We prepare our students for this future by providing opportunities for international travel, as well as many cultural experiences throughout the year. Every student takes Mandarin and Spanish, beginning in Kindergarten. Learn more about our Culture here.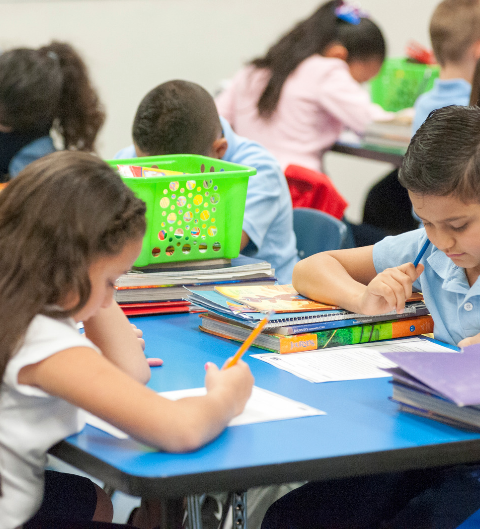 What is a Charter School?
A Charter school is a publicly-funded, tuition free school, that is independently-operated, and public (no admission requirements or exams).
Most Charter schools choose a focus that shapes their culture and provides a focus that drives the school forward.
At Tucson International Academy, our focus has always been making college come true. We believe every child deserves the right to an education that helps them discover their potential and achieve their dreams. The "International" in our name speaks to our cultural and travel focus. We provide international travel experiences and immerse our students in international culture because we believe these experiences are absolutely essential. They help mold that future and the desires each student strives to achieve.
Why Choose a Charter School?
Let's start by explaining what a charter school is and what it isn't.
Like a public school, charter schools are tuition-free and open to anyone (no admission requirements or exams). Charter schools can't teach a religious curriculum or violate anyone's civil rights.
Public schools must follow the Arizona Education Code. This is important because, in short, it means public schools have to rigidly follow an educational structure for all students, even though not all students learn the same way or at the same pace. Charter schools, by contrast, have the autonomy and flexibility to meet students on their level, to tailor their educational approach, and to work with families to seek the best for each individual student.
This same autonomy exists for a private school, but private schools are cost-prohibitive for many families and may not align with religious beliefs.
A charter school is in so many ways the best of both worlds.
Have more questions? Click here to read through some of our Frequently Asked Questions.